"A durable finish for woodworking pieces, furniture, and flooring, varnish beautifies wood and protects it from scratches and stains. To the uninitiated, achieving a smooth and lustrous look may seem like a magician's trick, but once you understand the basics, varnishing wood couldn't be much easier."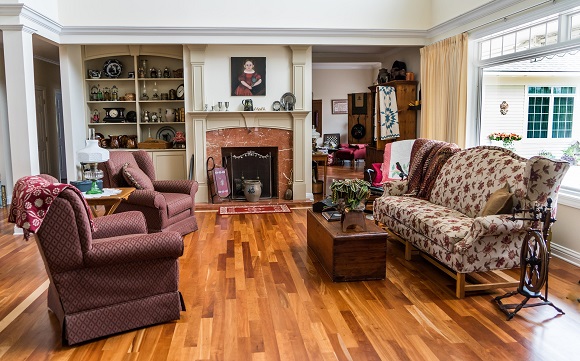 Add several coats of varnish to wood and it will enhance the natural colour of the timber, delivering a lovely, rich sheen. Varnish protects wood, providing a durable surface that helps to prevent damage and keeps it in good condition. So far, so simple. But there's a bewildering array of wood floor varnish and other products on the market. Here's our guide to varnishing wood and wood varnishing finishes, with a few handy product recommendations thrown in.
Wood varnish guide
How to varnish wood?
Whatever product you want to use, as a general rule, you will have to completely remove any existing varnish, waxes, oils, wood stains, dust, dirt, grease, uneven areas and sticky stuff before applying a wood varnish.
Your workspace needs to be dust and dirt free, otherwise it can collect on the surface of the wood and the freshly applied varnish, spoiling the sheen and smooth finish…
Read more: https://www.wood-finishes-direct.com/blog/how-to-varnish-wood-so-it-looks-really-good/