Does your budget never seem to balance the way it should? Are you constantly digging into the savings to make ends meet? …plan for inevitable expenses that we naively refer to as "unexpected." ….
You've happy-danced your way out of the dorms, walked across the stage at graduation and have maybe even moved into your own apartment, but that doesn't mean class isn't in session anymore. It's time for Money Management 101.
Unless you want your 20-something years to be defined as the decade you drowned in debt, you must be proactive about how you handle your finances.
A major part of stepping out of college life and into adulthood is taking control of your cash and setting up financial goals — for the not-too-distant future and the decades ahead.
You won't get very far if you ignore your finances, says Gail Cunningham, a spokeswoman for the National Foundation for Credit Counseling in Washington, D.C.
"Not having years and years' worth of financial experience under their belt yet, (millennials) really may be quite confused and not know what to do," she says. "And often when that's the case, people tend to just look the other way."
But pretending the money issues don't exist won't do you any good.
"I've never seen a financial problem resolve itself," Cunningham says.
While you work on getting your finances off to a good start, avoid the following five mistakes.
Mistake No. 1: Failing to set up a budget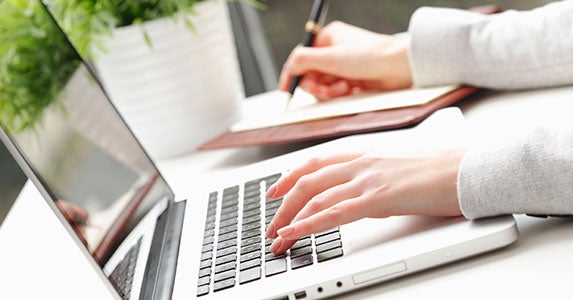 If you can't identify where your money is going, you'll likely be on your way to other poor financial decisions.
"The first mistake people make is not even having a budget and just not even thinking of it as something that they need to do right now," says Alan Moore, a CFP professional and founder of Serenity Financial Consulting in Bozeman, Montana.
When you're establishing your budget, it's important to recognize which expenses are fixed and which ones are variable, advises Sophia Bera, a Minneapolis-based CFP professional and founder of Gen Y Planning.
"People try to build a budget and say, 'This month I'm only going to spend $300 on groceries,' but that's a variable expense."
Bera suggests adding up every regular expense you know you'll have, such as rent, utilities, a gym membership and Netflix, to get a solid idea of how much it costs to run your household each month.
Next, figure out what you should spend on your other financial priorities, such as paying down your student loans.
Whatever is left would go toward your variable expenses.
"What I recommend is that people divide this number by four, and that number is your weekly spending amount," Bera says.
Read more: http://www.bankrate.com/finance/personal-finance/worst-money-mistakes-millennials-1.aspx